Facebook Outage: Technology is Fundamental to the Operation of Most Businesses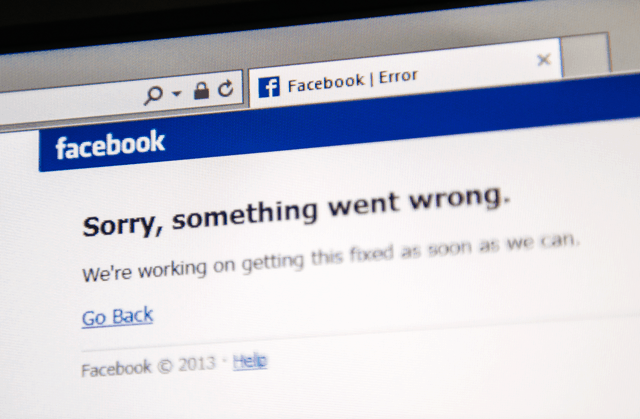 The Event
Panic struck billions of people on Monday as Facebook, WhatsApp and Instagram all went down at the same time. One thing became very clear, very quickly – the world really relies on these services and the technology industry in general.
In a matter of minutes, Facebook had completely disappeared from the internet and it stayed that way for over five hours.
Some people may think that such an event would have no real impact, other than people being unable to scroll through the relentless content in the news feed, but they would be wrong.
The actual impact of the event was far-reaching and in some cases, severe. Whether we like it or not, Facebook is a linchpin platform for many digital services, like messaging, live streaming and virtual reality. Facebook, Instagram, Messenger and WhatsApp are used by people worldwide, as a way to communicate with friends and family and promote their businesses using advertising and outreach.
The Consequences of Outages to Businesses
HUH Clothing, a start-up business in Ireland, uses Facebook and Instagram as a way to reach customers; the outage lost them thousands of dollars in sales.
Speaking about the event, founder Mark Donnelly said "It may not sound like a lot to others, but missing out on four or five hours of sales could be the difference between paying the electricity bill or rent for a month."
HUH Clothing were not alone, a lot of businesses run their entire businesses through a combination of Facebook, Instagram and WhatsApp, and in the blink of an eye, their whole business went down.
The event also caused chaos to Facebook employees, with their own internal systems no longer functioning, including security systems, internal calendars and scheduling tools.
Employees struggled to make calls from work-issued mobile phones or receive emails from people outside of the company.
With the outage of so many fundamental systems, many Facebook employees were simply unable to do their jobs – some were even unable to enter buildings and conference rooms because their digital badges stopped working.
Why is Technology so Important?
Facebook has attributed the massive outage to some recent changes to its underlying internet infrastructure which coordinates the traffic between its data centers.
The outage was deemed a high risk to the people, a moderate risk to assets and a high risk to the company's reputation.
It's incredible, but not necessarily surprising to learn how much of an impact a technological outage can have, not just on the business that caused the problem, but businesses all over the world.
Any business owner would know that having your business offline for five hours, whether that be your online store, your inbound or outbound communications, internet connectivity or worse – a data breach, has massive cost implications.
Facebook is a huge corporation, and as such, are in a lucky position where they can get their services back online quickly. If the same thing had happened to a small to medium sized business, that had no internal IT department or IT provider, the outcome would not have been the same.
We do, and we always will rely on technology to drive our businesses forward; this means that downtimes and outages are a huge expense and in some cases could be crippling. Having a dedicated IT service whether that be internal to your business or an external company, could be the difference between growing your business or going under.
Contact Techwell for your IT Service Needs!
Call us today to find out how we can help you secure your technology and avoid any potential risks.